Our center in Dahab is equipped with more than 200 of windsurfing, kitesurfing and SUP-boarding sets. Already more than 8 years we are cooperating with the well known Italian brand Robertoriccidesigns and getting positive feedback from our customers and riders. The distinctive feature of RRD boards is comfort and control combined with innovative technology and unique design. You can try new RRD equipment at any Vetratoria center! 
RRD also produces wide range of boards for wave and kite surfing, as well as wetsuits, harnesses and surf cloths - all you can find at our centers. 
Full online catalogue with the detailed description of all models you can find at RRD Россия www.rrd-russia.ru. Also there is a big choice of freeride/wave/slalom boards and sails as well as new school equipment for begineers. 
Boards:
At Vetratoria we offer the following boards:
Freeride "Firemove" and "Firemove V2"  in size of 100, 102, 110,112, 120, 122, 130, 140L - universal boards for chop and flat water, in small sizes might be used for riding on small waves and for basic freestyle tricks.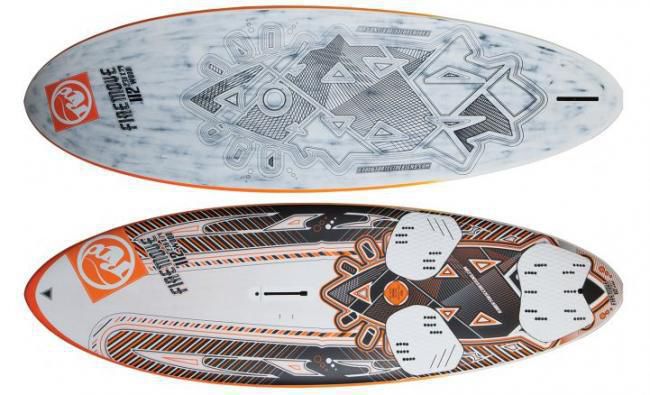 Fireride, presented in four sizes 125, 135,145,155 L - a comfortable board for beginners and advanced freeriders, good for chop water and planing.
For slalom pro-riders we represent the famous line of boards, a multiple winners of the world races PWA - "X-Fire LTD" V3 and V5 in sizes of 98, 102, 105, 112, 114, 122L.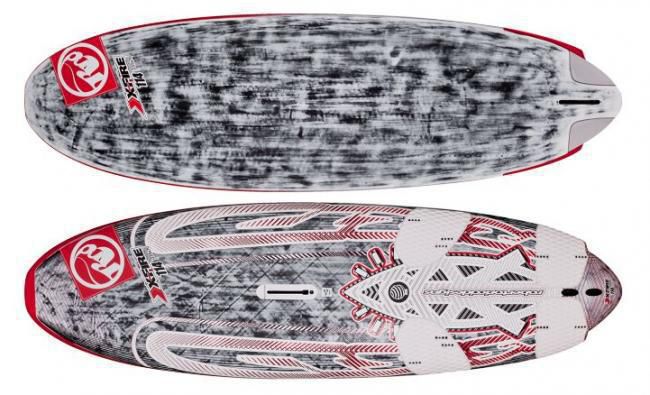 Freestyle boards presented by the new "Twin Tip" V2 and V3 in sizes of 90, 91, 100, 101L. These fast and mobile Twin Tips satisfy even cool feestylers and are comfortable enough for beginners to learn their first freestyle tricks.
Incredibly comfortable and friendly Freestyle Wave boards perfectly match with Dahab spot, especially for strong wind, small wave and chop. "Freestyle Wave" V2 and "Freestyle Wave LTD" V2 are in sizes of 78, 84, 90, 96, 102, 108, 116L.
Advanced wave boards "WaveCult" in 100, 83, 75L sizes - for hardcore waveriders.
And of course, beginners boards like "Easyride Softskin" - wide, comfortable and safety.
Sails:
We have all sizes of sails from 3.3 to 9.0 with camber:
"Move" is a universal model for free move and wave riding, quite light and powerful at the same time. Good for free move, freestyle, waveriding and lightwind freestyle.
For Race fans we offer super powerful but light sails "Fire" for freeride and freerace programs.
Freeride "Evolution" Sails  - stable and good for a wide wind range, comfortable for any freeriding level.
Light wave sail "Four" is for easy freeriding and jumps from chop and wave. Ideailly for pro- wave tricks and comfortable for mid- level riders.
Classic wave sails "Vogue" for side-shore program. Very reliable and super-controlled sails they reduce power at waveriding and quickly increase it for jumps. Suitable for advanced wavers, as well as for mid-level windsurfers.
Slalom camber sails "Firewing" - perfect for professional racers.
All sails are made of 80% carbon. Also a large range of booms with classical radius of 29mm branches and reduced radius of 26mm is available - specially for those who have short arms.
SUP boards
You will get a big pleasure from riding a longboard with these comfort paddles.
Kitesurfing equipment
Just 1 km away from "Vetratorias" in kite lagoon is located our kite center "Happy Kite" www.happy-kite.com, that has a large range of new kite model of RRD: kites from 7 to 13 m, school and pro boards and harnesses. To contact our kite center - send us an email to: manager@happy-kite.com.
Here at "Vetratoria" you can also buy used equipment as well as order a new one in our online store "RRD Russia" (delivery within Russia is available). Prices and description in Russian you can find here www.rrd-russia.ru.
Windsurfing - is our passion and we are happy to share it with you!